Not Just Another Trampoline Park
We are not just another trampoline park. We built OC Aerial to cater specifically to the older generations, families, and people who are serious about adventure activities. While our park will always be open to people of all ages, its design and operations ensure less "chaos" than you find at an exclusively kids-oriented park, making it a better experience for everyone.
We exist to bring fun and fitness to all
We exist to inspire people to discover their limits and push beyond them, by providing a fun, friendly, and safe environment for people of all ages and abilities to have the time of their lives.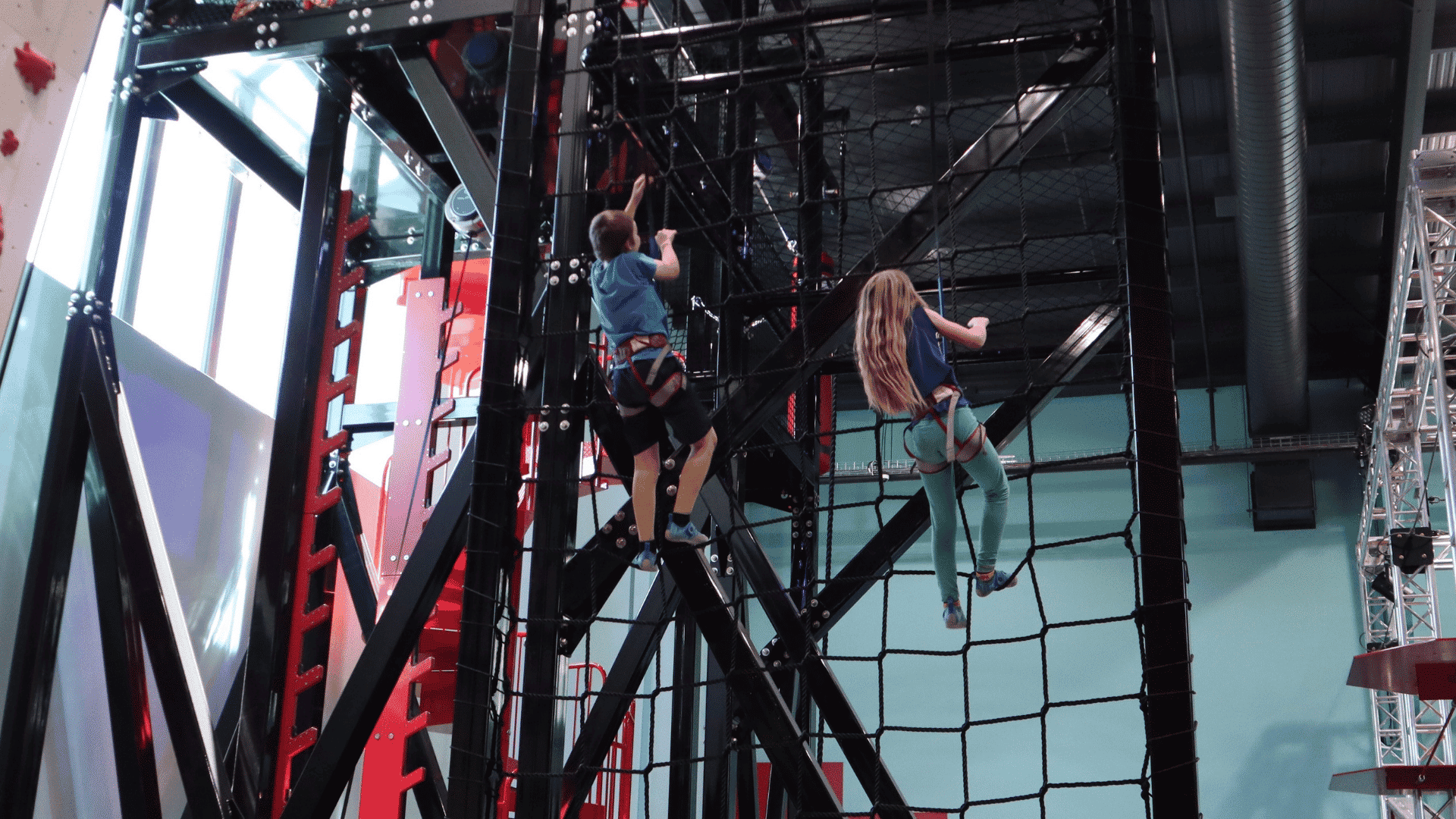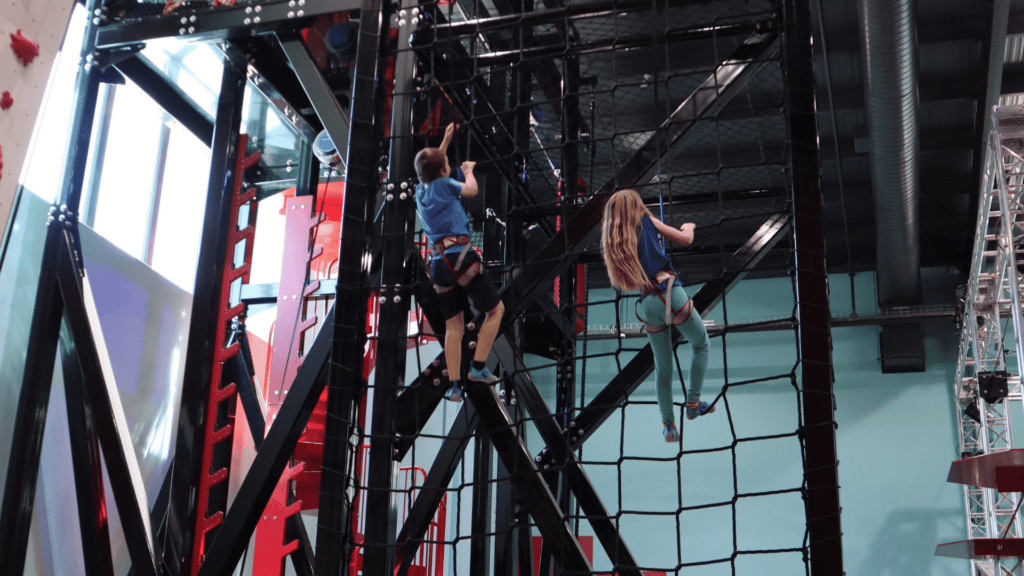 The vision of OC Aerial started on a hot summer vacation day in July of 2014. The Coates family was visiting a new outdoor ropes course in the Outer Banks of North Carolina.
Alex, the son, and a friend had decided to climb the park while Christine, the Mother, and John, the father, watched on.
While watching the kids climb the ropes course from below, John leaned over to Christine and mentioned that one of these courses was needed in Durham. It was a 90 + degree day, and while sitting there on a hot wood bench, baking in the sun and no shade, Christine replied, "it's too hot today for this type of activity." John responded, "No problem, we can just put it indoors."
What a naive statement to make.
John and Christine have been owners of an electrical construction company in Durham, NC for the past 20+years, with Christine being a registered nurse for 20+ years. John and Christine have both worked since the age of 16 to achieve their successes. Like normal small business owners after working for 20+ years, you tend to get burnt out and look for other opportunities/challenges.
They have been blessed to find great employees, loyal family members and loyal customers, which has made JC Electric a successful business which has given them the opportunity to build the adventure park of OC Aerial. They have a daughter (Rachel) who graduated from NC State in 2019 and a son (Alex) who graduated from ECU in 2020. Alex is following in his father's footsteps in ownership of JC Electric, and Rachel has started her own business, Ziggy Plush llc.
Making OC Aerial A Reality
On the way back to the rental house, after Alex and his friend finished climbing the outdoor rope course, they couldn't stop talking about how fun it was, and it would be great to have a park like this in Durham. The next year in 2015 they returned back to the Outer Banks to the rope course, with John, Alex and Rachel climbing the outdoor ropes course. This time, John noticed how the comradery of the climbers, even if they didn't know the others they were conversing with. John believes most people are somewhat afraid of heights, and once they experience an activity like climbing the course, it gave them a sense of achievement and increased self-confidence. That's why this type of activity is good for team building. In 2015 they visited the newly built outdoor rope course in Boone, NC in which John, Alex, and other family members climbed. During this visit, they gained valuable information on how to build the park and operate a rope course park. After hundreds of hours online, many phone calls, and advice from peers, John made the decision to build an indoor adventure course in Durham.
2015-2019 he worked with orange county (OC) to get the proper permits in place and approval. After working with the county for a year, he had to change course and get the property annexed into the city of Durham so they would be able to tap into the city services for water and sewer. After a couple of years, many meetings, and hundreds of thousands of dollars they finally received the permitting to start construction in 2019. After many delays, the pandemic, shipping problems and millions of dollars in loans he finally saw light at the end of the tunnel and planned to open May of 2022.
So back to the original statement of "No problem, we can just put it indoors". After 8 years, they are able to enjoy the park. John think's the old comment of " if it was easy then everyone would do it" speaks to why there is only a handful of adventure parks like this in the US, and none in the southeast set up like his. They were hands completing this project and the layout is John's design, with the help of the park builder "Adventure Solutions".
In closing- They have noticed from research that there is a lot of Trampoline type parks with some of the items they have, but they tend to lean their operations toward young children. They are setting up OC Aerial to cater to the older, 18 and up, crowd and family units. They hope to have their park with less chaos than other parks. They have talked to many 30+ people that would love to climb, but because of the mass confusion of the kids-oriented park makes it impossible for them the enjoy the park.
We look forward to welcoming you to OC Aerial!